I'm still thinking about how to use my synchronous time on Day 1 for creating community, but in the meantime I do have 3 ideas I'm planning to use:
1) Before spring quarter began, Sally Reed (Psych.) offered the suggestion to create a PowerPoint deck and have each student contribute a slide introducing themselves. I used that idea in the spring, asking students to contribute their intro cards before the first day of classes, and found it helpful for me (thanks, Sally!). I don't think the students used it to get to know each other, though. So, for Fall I'm thinking of asking students to go through the cards in Week 1 and find 3 other people that have something in common with them, and then in Week 2 add some new item to their own card and then find 3 new connections. (Or something like that.) The template I'm providing students and my own card are below: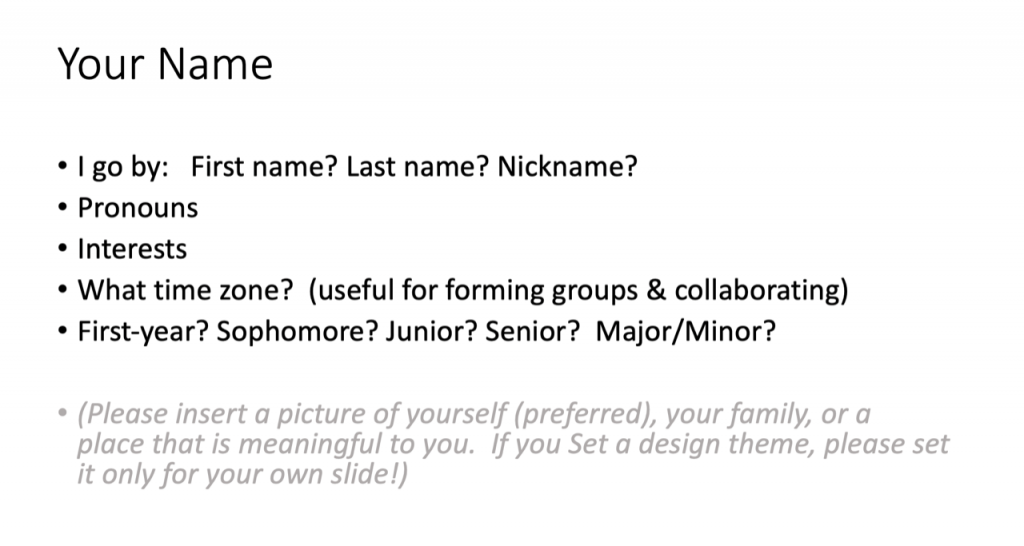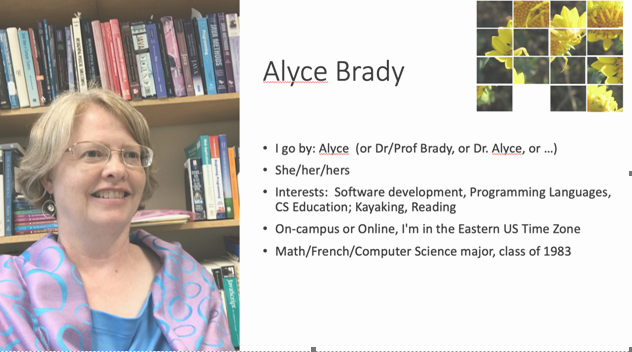 2) I plan to break my class down into "lab subgroups" of 4-5 people and give each one a channel in the course team site.  A big part of Day 1 and Week 1 will be having students get to know the others in their sub-group.  I'm going to encourage them to communicate with their lab sub-group when working on assignments and ask each other questions, and I'm going to check in with each sub-group twice a week.  I'm still trying to decide whether to shuffle all of the sub-groups every few weeks, or let productive, collaborative sub-groups continue together and just shuffle sub-groups that haven't particularly gelled.
3) I have added a "Community" channel to my course Teams site.  I'm going to try to encourage students to post things there that one might put on a shared bulletin board — photos of pets or favorite travel pics, links to cartoons or relevant (or irrelevant articles), etc.  I have no idea whether anyone will contribute, but we'll see!